How to use Practice Quiz
We are thrilled to give you access to our practice quizzes!
It should be noted that the DEMO version has limited functionality and ONLY pulls from a 25-question bank. The paid version will allow users to choose the number of questions to be tested on, and users will have the ability to select which of the 12 categories (electrical, pool heating, exterior, interior, plumbing, roofing, structure, AC/Heat, professional responsibility/report writing, insulation/ventilation, and chimney/fireplace) they want to be tested on. Users can select one category or any combination of the 12 categories. Once selected, questions will be randomly selected from our 2,764-question database.
If you are a current student and have not received your login userid and password, reach out to us for your free membership! All current students receive a free membership for the duration of the class.
Want to try it out? We offer a DEMO membership where you get limited questions, but you can see how the system works.
Ready to subscribe? Go to our Plans/Pricing to select what works best for you!
Here is how to use the system...
Select the section(s) you want to quiz yourself on. You can select ALL, or select specific sections. If you want specific selections DESELECT ALL first, then you can selection what sections(s) you want to try.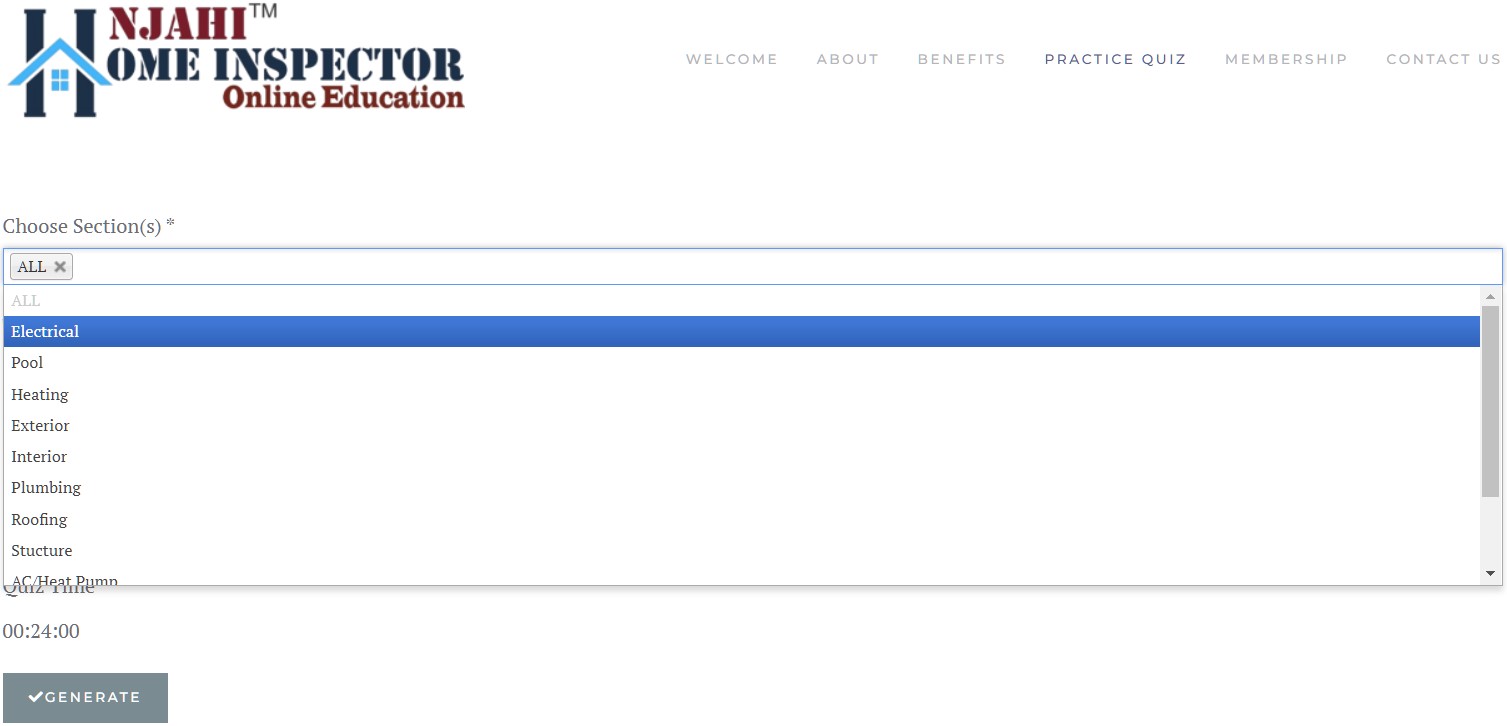 2. Select your Time Limit
You can select either NO TIMELIMIT or Limited. Limited will be about 72 - 90 seconds per question. We try to mimic what the real time limit is when you take the actual exam.

3. Select Limit
Define how many questions you want to answer. You can select from 5 - 100 questions per quiz
4. GENERATE!
Now your quiz will be generated, focus, and try your best. We will let you know what you got right and what you got wrong once you submit your results.